Radiology Partners Management Group "RPMG" is a medical billing and physician practice management company. We specialize in Radiology billing, collections and other revenue cycle services. RPMG helps radiology practices and imaging facilities effectively code, bill and collect for their diagnostic and interventional services while providing comprehensive reporting, accounting, and other administrative services that enable physicians to focus on clinical care vs. operations.
Why RPMG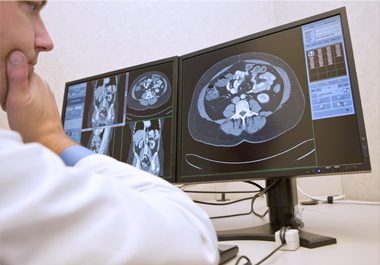 When it comes to choosing a radiology billing company, we understand that there are many choices. We believe that RPMG is ahead of the rest of the field in two important respects – physician involvement and transparency.

RPMG was formed by physicians who understood the occasional but significant misalignment of interests between the physician group and the billing company. This may seem paradoxical, since the billing company typically charges a percentage of the total collections. More overall collections means both sides win. However when considering making individual strategic decisions, as long as the incremental cost is less than the expected return in incremental collections, the physicians would clearly be in favor of the strategy. But for the billing company, the cost analysis is different; since its incremental revenue is a percentage of the incremental collections, the incremental wrong direction can impact overall collections. The processes at RPMG were formed and refined by our founding physicians for their own radiology practice. These have been successfully applied and scaled to our clients to ensure their most central goal – maximizing collections – is achieved.

For many physicians, the billing company is like a black mechanical box. Radiology reports are sent to the company, gears turn, and money somehow makes its way out of the box. RPMG was created to give full operational and financial transparency to the physician groups by leveraging state-of-the-art software and advanced analytics and visualization. The core gears of the billing company are displayed on the management dashboard, so that the physicians can follow their accounts receivables through. These top-down dashboards efficiently give the physicians a clear but concise overview of the health of their revenue cycle. More detailed questions about each component of the billing operation are easily answered with additional real-time reports that are constantly being refreshed to give our physicians the most up-to-date insights. We understand that the true core of a successful billing operation resides within a company's ability to quickly spot problems and undo jams in the gears. Tools that offer transparency and the ability to drill down to the root of problems are at the heart of RPMG's IT solutions for our management team and to showcase to our clients.